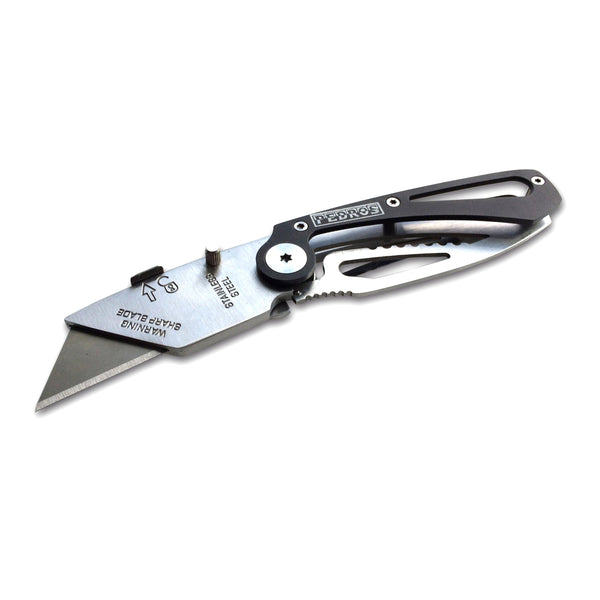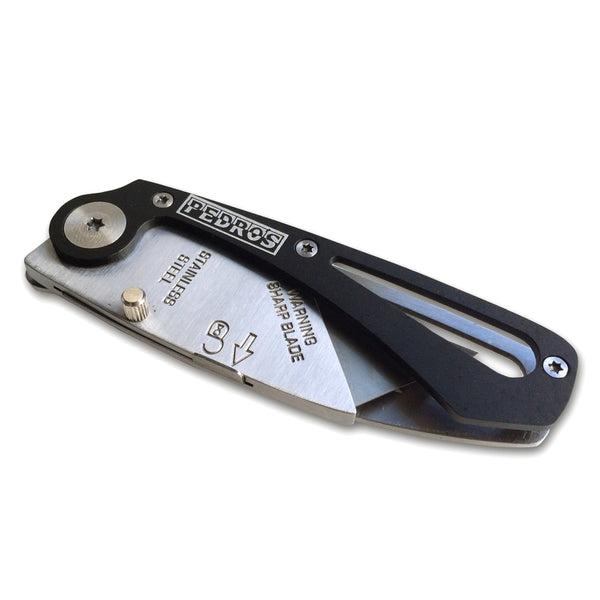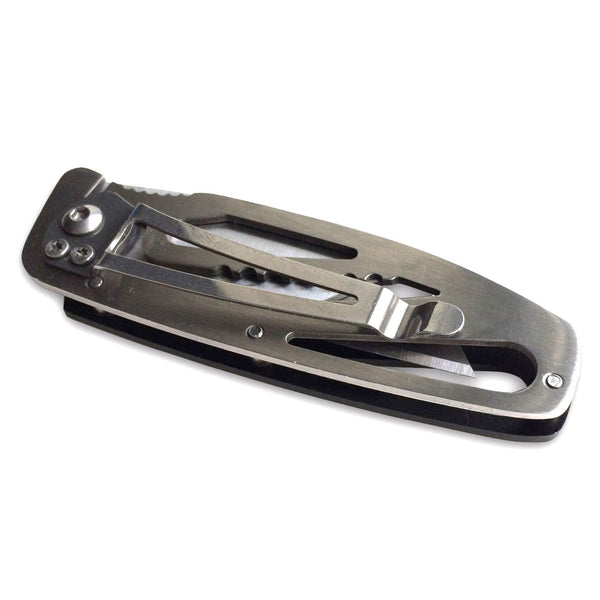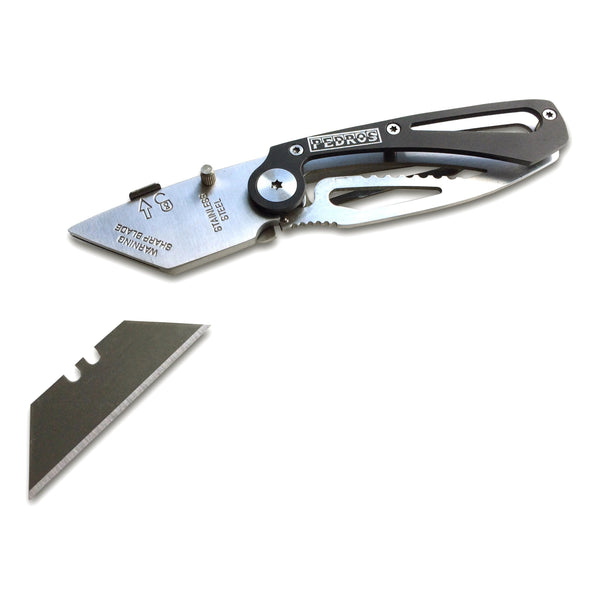 Shipping
US shipping only
Utility Knife
Folding Utility Knife with Replaceable Blade
Stainless and aluminum construction.
Folding design locks open during use.
Uses standard replaceable blades.
This compact folding utility knife will quickly find a home in your pack, in the shop, or at home. Stainless and aluminum construction provide a balance of low weight and durability, ready for years of daily use. Easily operable with one hand the folding design locks open during use and folds to half its size, perfect in a pocket or clipped to a belt, always ready for the next job. Standard replaceable blades are easy to find at your local hardware store.