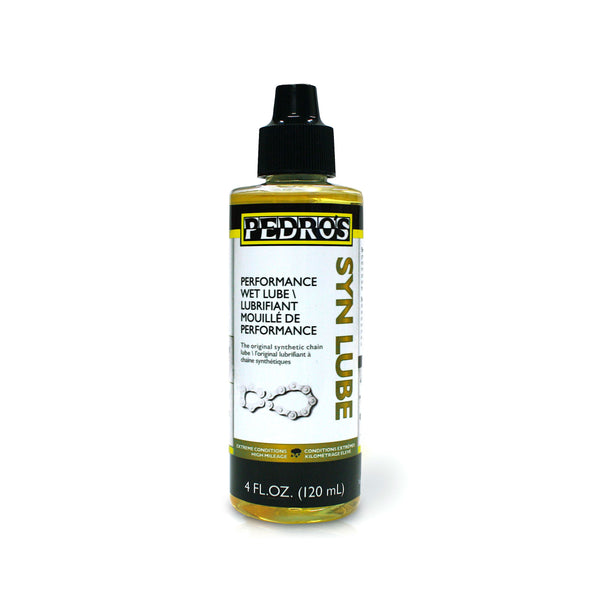 Shipping
US shipping only
SKU
4oz/120mL 6010041
32oz/946mL 6010321
Syn Lube
Performance Wet Lube
The original synthetic chain lube formulated specifically for mountain bikes.
New formula lasts even longer and is dye-free.
Superior wear protection, efficiency and durability for extreme conditions/mileage.
Unique detergents break down and isolate dirt protecting the surfaces of your chain.
This is the product that started it all back in 1989. This breakthrough lubricant revolutionized the entire chain lube market. This full synthetic lubricant is designed to handle the harshest conditions and outlast other lubes in all conditions. Syn Lube is formulated with extreme pressure additives, corrosion inhibitors, and tackifiers to provide incredible wear protection, lubrication, and staying power in extreme wet and muddy conditions. Unique polymer detergents also work to break down dirt protecting the surfaces of your chain. Go ahead, play in the mud.
Usage
Shake bottle well before applying.
Apply to rollers of chain while backpedaling. If applying to a dirty chain, wipe well immediately after first application, and then apply a second time.
Cycle chain for 15-20 seconds to distribute lube.
For maximum cleanliness, wipe excess lube from outside surfaces of chain.
For best performance, wait at least 1 hour before riding.