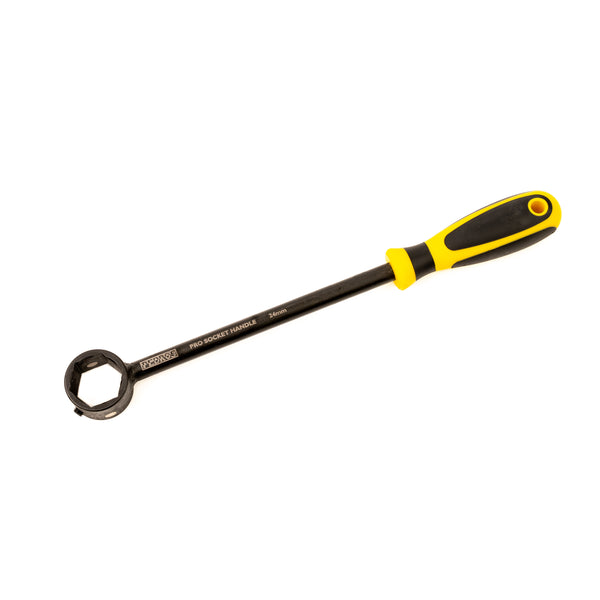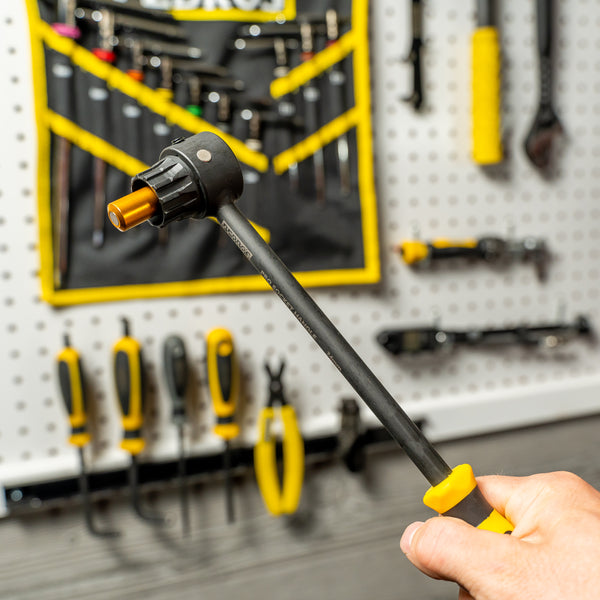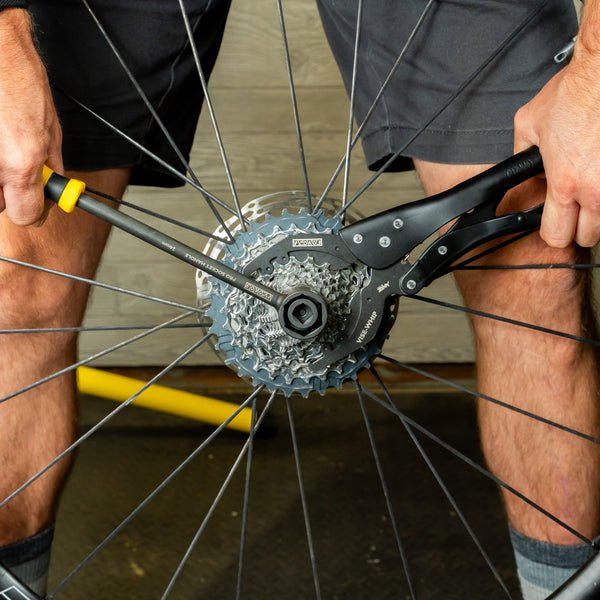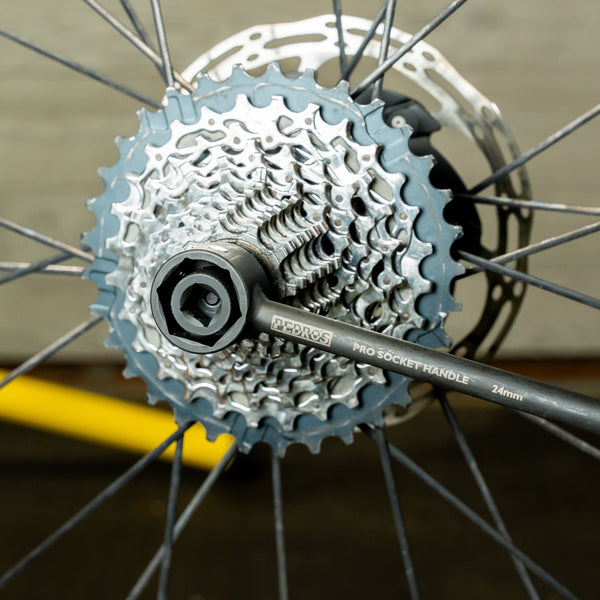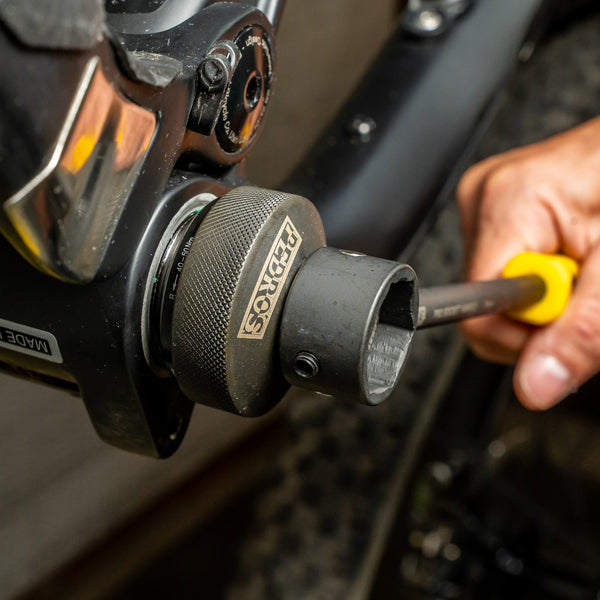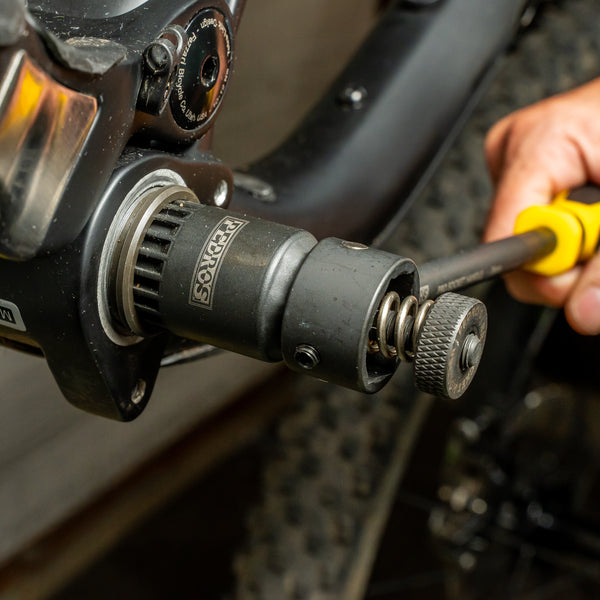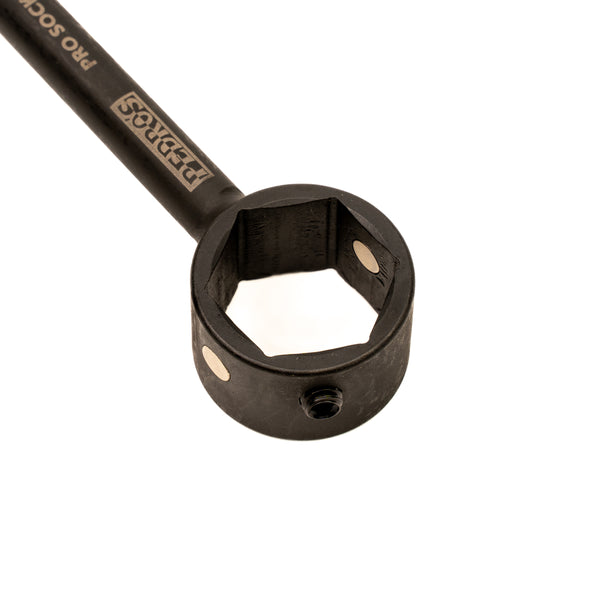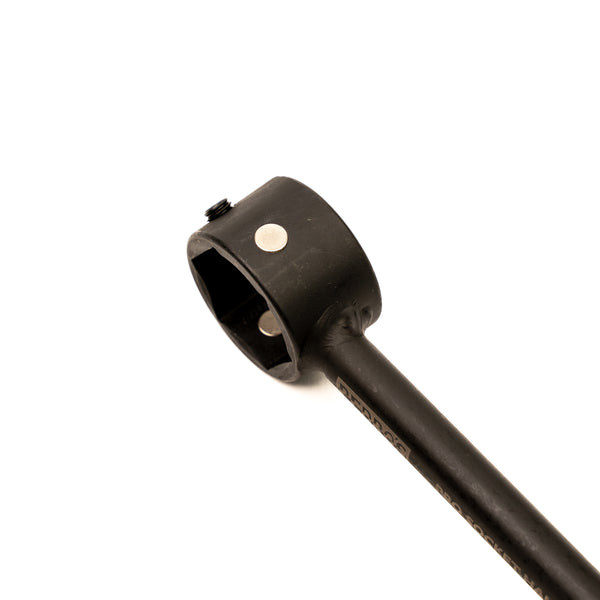 Shipping
US shipping only
Pro Socket Handle 3.0
24mm Socket Wrench for Bottom Bracket, Cassette, and Freewheel Sockets
Updated design features improved ergonomics, 270mm length, comfortable handle, and slim 200g toolbox-friendly weight.
Magnetic retention allows quick swapping between sockets while the secondary set screw locks sockets in place for maximum security or dedicated setups.
Designed for professional use and rated to 80Nm.
The Pro Socket Handle 3.0 blends the leverage and strength of its predecessor with improved functionality and adaptability, a slim packable form factor, better ergonomics and comfort, and a 56% weight reduction. The new head allows quick changes between 24mm hexagonal bottom bracket, cassette, or freewheel sockets, with magnets providing just the right hold. For dedicated setups, aluminum sockets, or tougher jobs requiring maximum hold, a set screw is available to secure the socket in place.