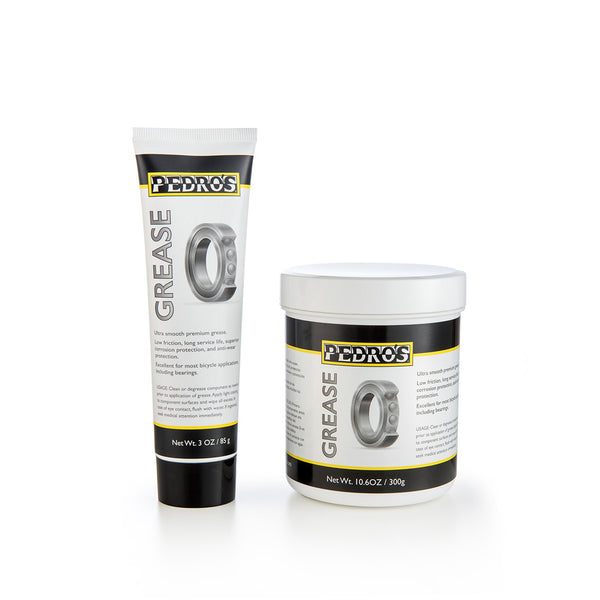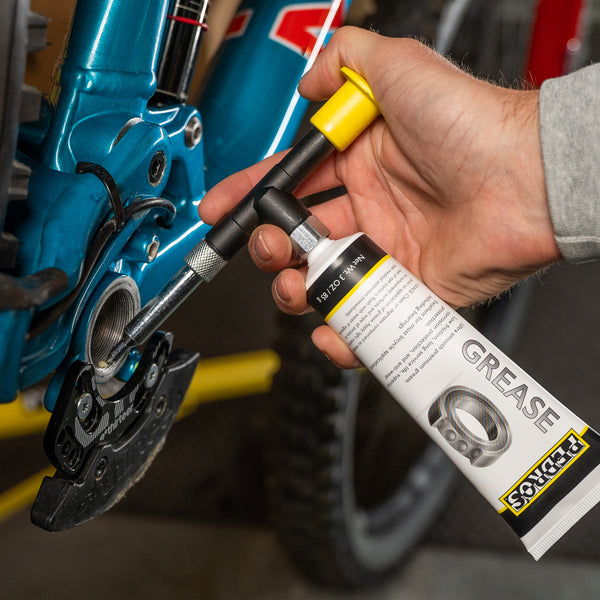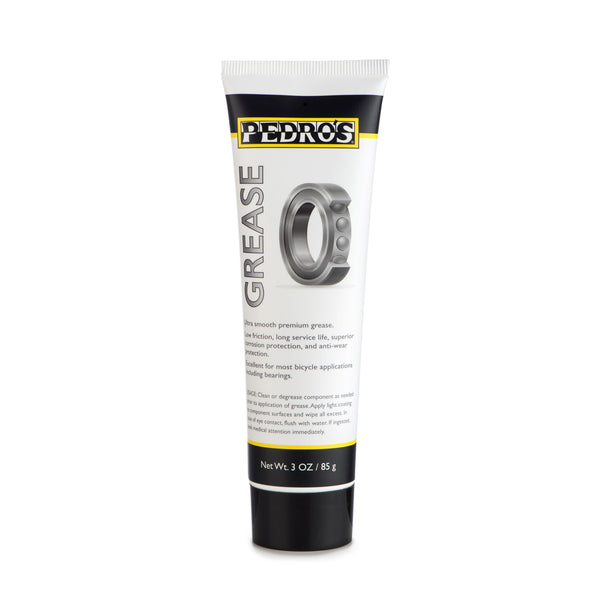 Shipping
US shipping only
SKU
3oz/85g 6315031
10.6oz/300g 6315101
Pedro's Grease
Premium All Purpose Bicycle Grease
Ultra smooth premium grease.
Low friction, long service life, superior corrosion protection, and anti-wear protection.
Excellent for most bicycle applications including bearings.
A premium, all-purpose, NLGI #2, extreme pressure, lithium complex bicycle grease. Pedro's Grease is excellent for bearing applications, assembly tasks, threads, and component interfaces. Formulated to have an excellent dropping point, superior water resistance, and outstanding structural stability over a wide range of temperatures, Pedro's Grease is the grease of choice for those that demand the best.
Usage
Clean or degrease component as needed prior to application of grease.
Apply light coating of grease to component surfaces and wipe all excess.
Pedro's Grease is recommended for all bicycle applications including wheels and bearings.