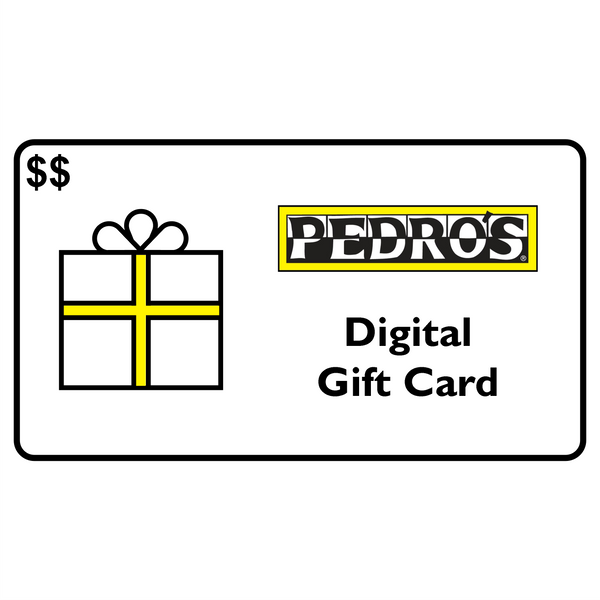 Shipping
US shipping only
SKU
$10.00
$25.00
$50.00
$100.00
$150.00
$200.00
e-Gift Card
Not sure what to get someone? Give the perfect gift to the cyclist in your life with a Pedros.com gift card. This card provides access to the latest tools, bike care, and bike maintenance items for any type of cyclist.
The gift card is sent to the purchaser's email (you).
To give, forward the gift card you received via email to the recipient or print it out for the recipient.
All gift card purchases are nonrefundable.