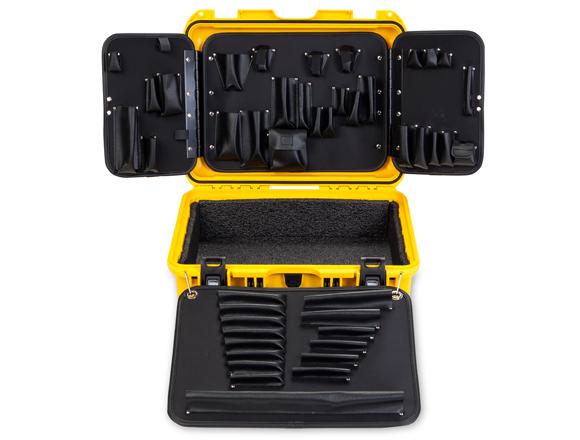 SKU
Black 6450654
Yellow 6450654Y
Master Tool Case 3.0
Professional Tool Case with Pallet Set
Heavy-duty ABS plastic case is watertight, pressure-regulated and carries a lifetime warranty.
Custom tool pallets securely hold and organize tools and feature extra pockets leaving room to add tools and personalize your kit.
The latest incarnation of the Pedro's Master Tool Case has proven itself with an unmatched, battle-tested track record. The custom, lockable, water-tight, pressure-regulated case is IP67 rated, meets ATA 300 impact test, ASTM D4169 falling rain - vibration - drop tests, and the Mil-STD-810F immersion test, and laughs at its lifetime warranty. We're confident you aren't going to need it. The tool pallet design and open layout case bottom puts what you need at your finger tips while leaving space to customize your setup.