L Torx Wrench Set - 7 piece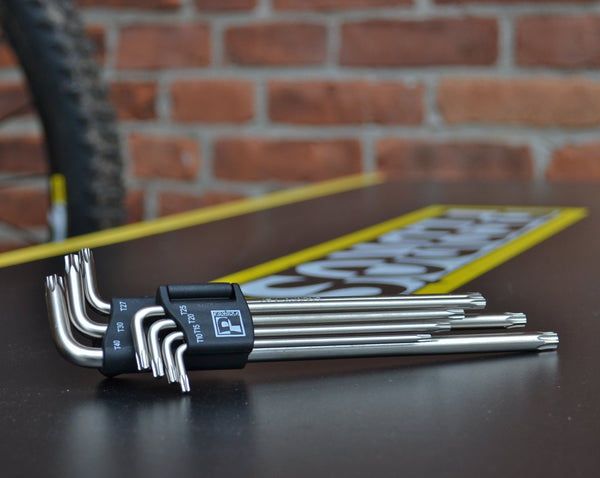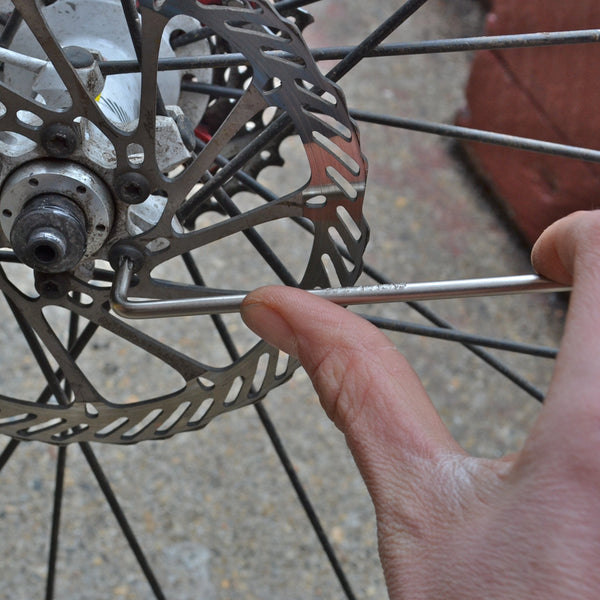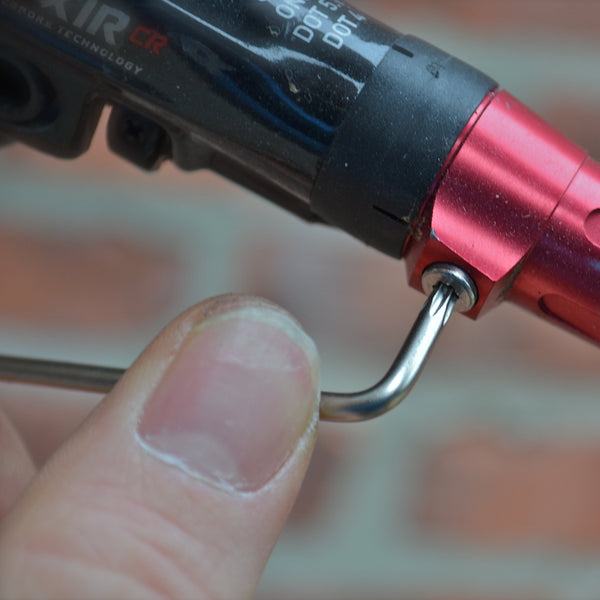 Shipping
US shipping only
L Torx Wrench Set - 7 piece
Torx Wrench Set With Holder
Made from heat-treated SNCM-V alloy steel to ensure lasting performance.
Extra length provides great leverage and access to hard-to-reach bolts.
Includes: T10, T15, T20, T25, T27, T30, & T40 sizes and convenient holder.
The torx style fastener is quickly becoming standard fare on the modern bicycle. Having the right torx wrenches in the right sizes is essential for the modern mechanic. The Pedro's L Torx Wrench Set is up to the challenge. We made these wrenches from heat-treated SNCM-V alloy steel to ensure superior strength and lasting performance. Pedro's torx wrenches also feature extra length for better leverage and easy access and handling of hard-to-reach bolts. The set includes all the sizes you need, in convenient holder, all backed by Pedro's lifetime warranty.
Why are torx fasteners becoming more common on bicycles?
The increase in Torx style hardware is likely based on the advantages Torx style hardware provide over hex style. The Torx design was introduced in the 1960s as a replacement to Phillips or slot style screws/driver combinations. Where the Phillips/Slot style screws were designed to prevent over tightening allowing the tool to slip beyond a specific torque, the Torx was designed to prevent slipping and reduce damage to the tool. In terms of usage on bicycles, the Torx style fastener was slow to be adapted due to the higher cost when compared to hex style hardware. As cost has come down, many designers have started to switch to Torx because of a few key advantages. First, by design, Torx are less likely to strip out when compared to a hex because of the way the load is distributed and applied between the tool and the hardware. Second, due to the this improved load handling, the height of the screw head can be reduced. This provides flexibility to product designers who are always looking for more space. This is largely the reason that the Torx bolt was first seen on bicycles in disc brake applications where a low profile was important. An added bonus, the shorter head also offers slight reduction in mass which is also helpful in bicycle applications where vehicle mass is so critical to performance.