Crowfoot Flare Wrench-7 & 8mm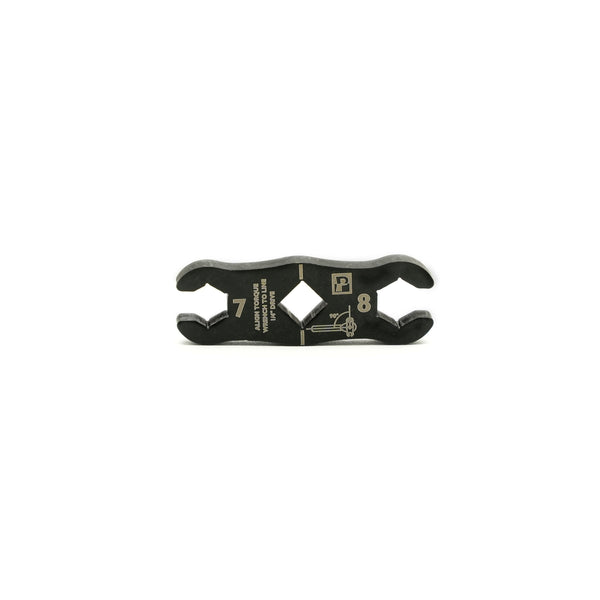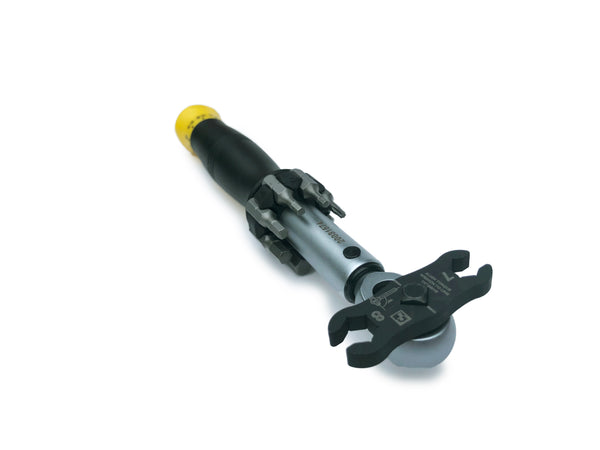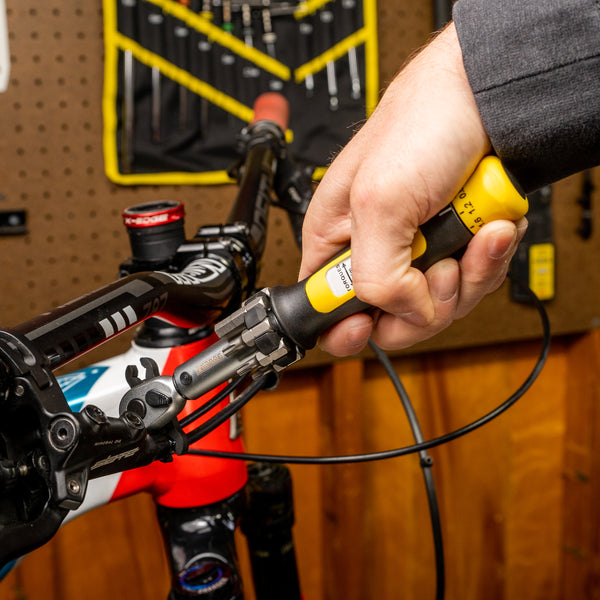 Shipping
US shipping only
Crowfoot Flare Wrench-7 & 8mm
Crowfoot Flare Wrench For Use With Torque Wrenches
Use with a torque wrench to accurately torque delicate hose fittings found on hydraulic disc brakes.
1/4" square drive and 7 and 8mm flare style box wrenches
Precision laser cut and heat treated tool steel for strength and lasting performance.
Use the Crowfoot Flare Wrench on any 1/4" drive torque wrench to ensure accurate torque on delicate disc brake compression fittings. A perfect add-on for our Demi Torque Wrench.
Usage
Set torque wrench to desired torque.
Position Crowfoot at 90 degree angle to torque wrench as show on tool. Only apply torque with Crowfoot in this position.
If crowfoot cannot be positioned at 90 degrees, use below calculation to ensure proper torque is applied.