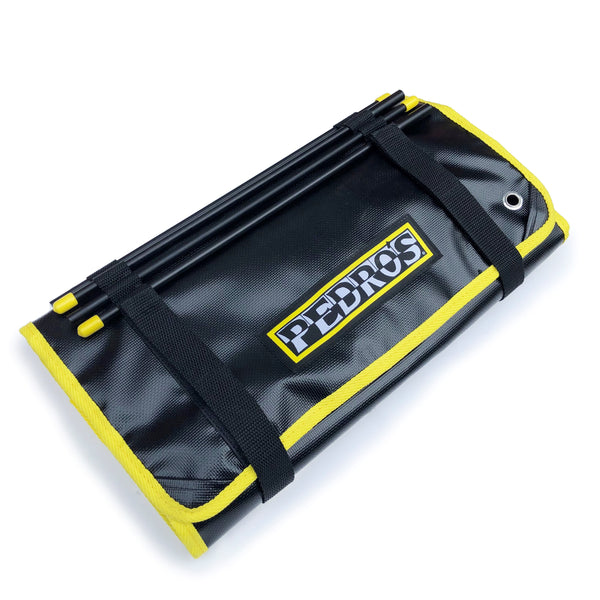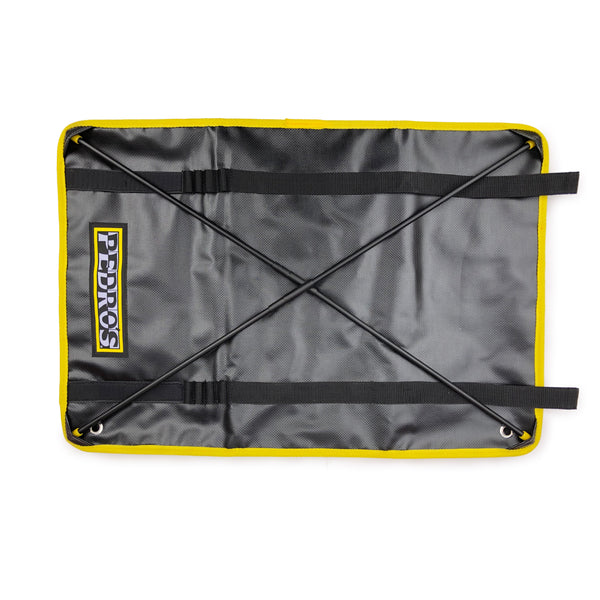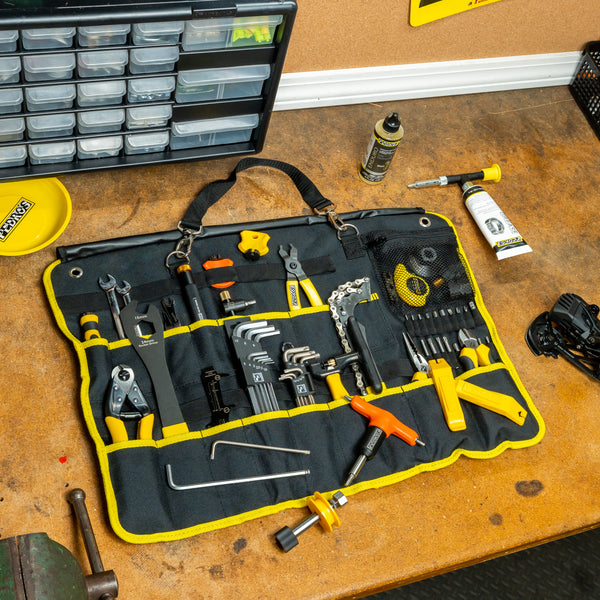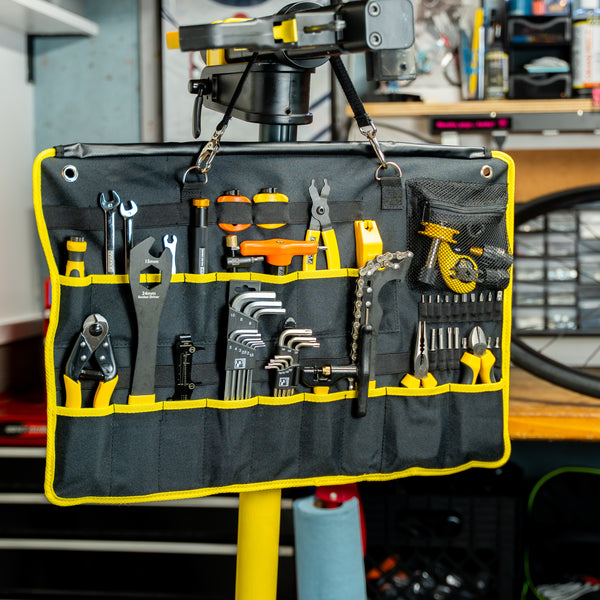 Shipping
US shipping only
Burrito Tool Kit
24-Piece Portable Tool Kit
24 professional tools cover an impressive range of installation, adjustment, and repair tasks.
Versatile Burrito Tool Roll II keeps tools organized and protected.
Perfect for the car, traveling to an event, or home shop setup.
The Burrito Tool Kit offers 24 handpicked professional tools enclosed in a versatile waterproof tool roll. This ultra-portable tool kit leverages the versatility of Pedro's hand tools to provide 31 functions covering an impressive range of adjustments, installations, and repairs making it perfect for the professional or enthusiast. The Burrito Tool Roll II features a large 23x16in (60x40cm) surface with numerous pockets in assorted sizes and types including a large mesh zipper pocket to securely hold small parts or personal items. The Burrito II also features a unique x-frame system that converts the flexible roll into a rigid tool pallet. Unroll, install the frame poles, hang off a repair stand or tool case, and get to work. Designed for easy transport and efficient storage, the Burrito Tool Kit is perfect for the car, taking to events, or a home shop setup.

Tool List:
7pc L Hex Set w/ Holder: 1.5, 2, 2.5, 3, 4, 5, and 6mm hex sizes.
8mm L Hex
T25 and T30 L Torx Wrenches
Tire Lever Pair - Yellow
Pro Chain Whip
Pro Cassette Lockring Socket
Phillips #2 Screwdriver
Flat 5.5mm Screwdriver
Cable Cutter
Pro Travel Pedal Wrench
Shop Chain Tool

Quick Link Pliers
Chain Checker Plus II
Disc Wrench
Multi Spoke Wrench
Toothbrush
Burrito Tool Kit Content & Capabilities Guide PDF