Bike Care POP-Large (Lube and Cleaner)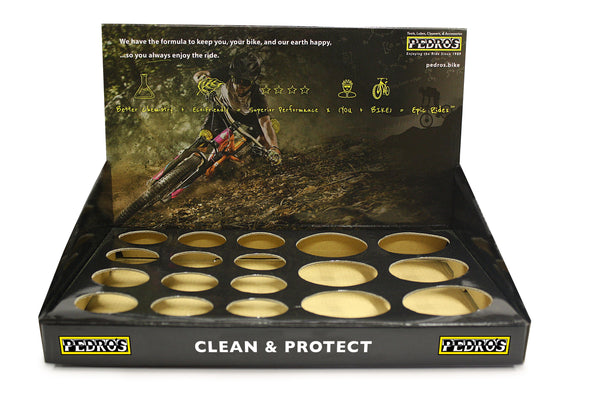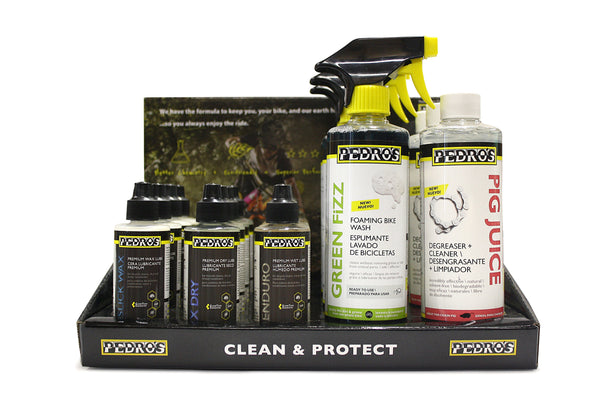 Shipping
US shipping only
Bike Care POP-Large (Lube and Cleaner)
Counter Display for Pedro's Cleaners & Lubes
Holds 6 x 16oz cleaners (2 rows of 3) and 12 x 4oz lubes (3 rows of 4).
Footprint is approximately 9.25" x 13" (23.5cm x 32.5cm).
Free to retailer w/ purchase of minimum 6 x 16oz Pedro's cleaners and 12 x 4oz Pedro's lubes.
Pedro's Bike Care POP displays are the perfect way to enhance sales and showcase Pedro's bike care products.