Demi Torque Wrench (3-15Nm)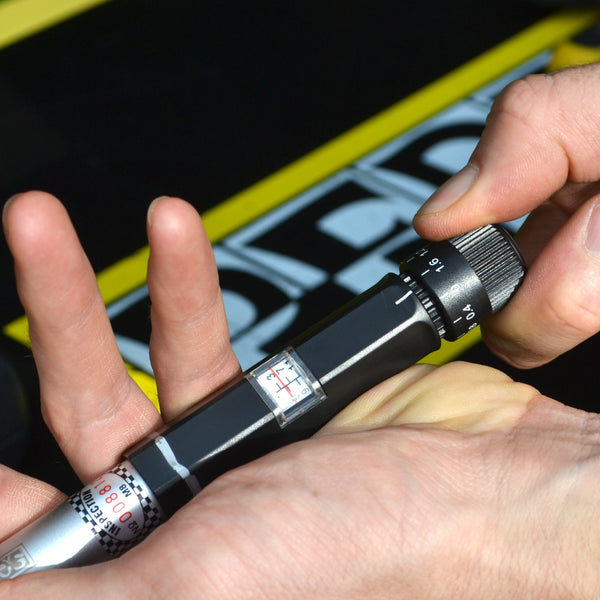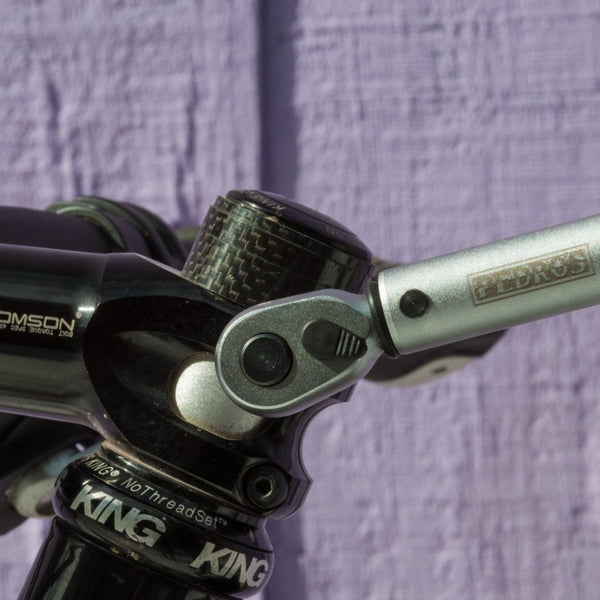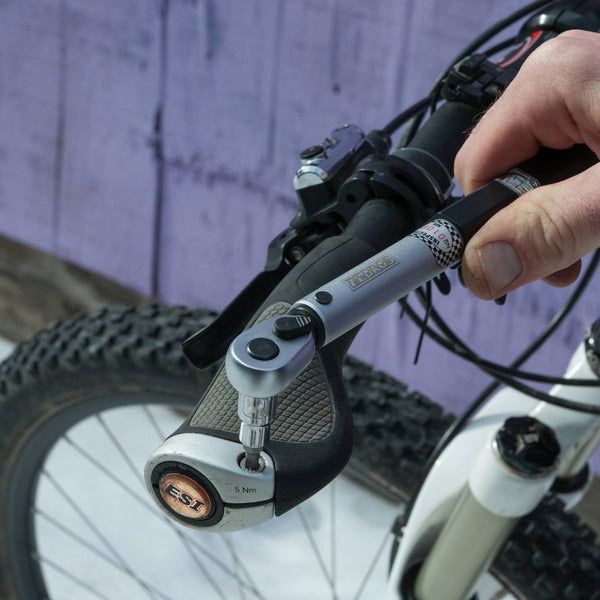 Demi Torque Wrench (3-15Nm)
1/4" Ratcheting Reversible Click-Type Micrometer Torque Wrench
Features a quarter-inch reversible ratcheting drive and heat-treated steel construction.
Quickly set torque using a micrometer-style dial and simple locking mechanism.
Essential for modern carbon fiber frames and components.
Smaller size perfect for tight spaces and easy handling. Adjustable from 3-15Nm.
Torque wrenches have become an essential bicycle tool. The increase in carbon fiber bikes and components have driven the need. While carbon fiber allows for more optimal design and provides a far higher strength to weight ratio compared to steel and aluminum, it is also more susceptible to crushing and cracking when improperly set up. Pedro's Demi Torque Wrench is designed to handle the low to middle end of the torque range, adjustable from 3-15Nm, This smaller size torque wrench is perfect for working in tight spaces and fits nicely in the hand. This click-type torque wrench makes an audible click when desired torque is reached and is quickly set using a micrometer-style dial and simple locking mechanism. The Demi Torque Wrench features a quarter-inch reversible ratcheting drive, heat-treated steel construction for accuracy, strength, and reliability, and is accurate to within +/- 4 percent. Backed by a Pedro's two year warranty.
Demi Torque Manual PDF
To the Point: Torque Wrench Specifications
How can I get my Pedro's Torque Wrench Calibrated?
We don't currently offer in-house calibration services. We recommend wrench owners work with a professional calibration service to ensure the proper equipment and techniques are employed. We have had good luck with ESSCO Labs (http://www.esscolab.com/) located in Massachusetts but any similar calibration service should be able to provide calibration. That all said, it's a good idea to check rates beforehand and weigh them against the cost of a new wrench. While unfortunate on a few levels, in some instances the calibration cost is similar to a new wrench and re-calibration of a wrench is not always possible.
Fixed Torque Drivers cannot be calibrated.