Crank Adjusting Cap Driver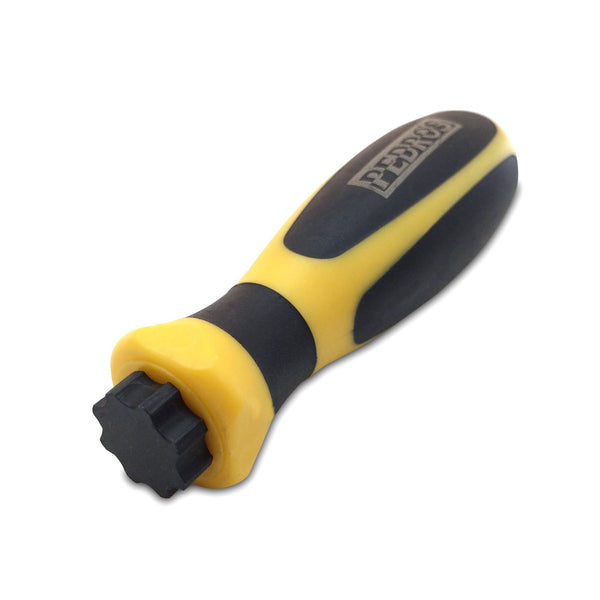 Shipping
US shipping only
Crank Adjusting Cap Driver
Screwdriver-Style Adjusting Cap Tool for Shimano® Hollowtech II Crank/Bottom Bracket Systems.
Ergonomic dual-density screw driver handle for comfort and torque control.
Tool bit is precision laser-cut, heat-treated, tool steel for strength and durability.
This professional quality adjusting cap tool is used to install and remove adjusting caps of Shimano® Hollowtech II crank/bottom bracket systems. The unique, dual-density, screwdriver handle provides improved ergonomics and comfort while assisting in control of torque applied to the cap. Precision laser-cut tool bit is made from heat-treated tool steel for strength and durability.