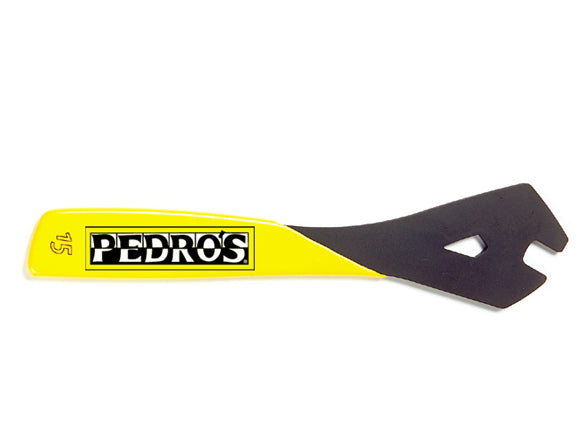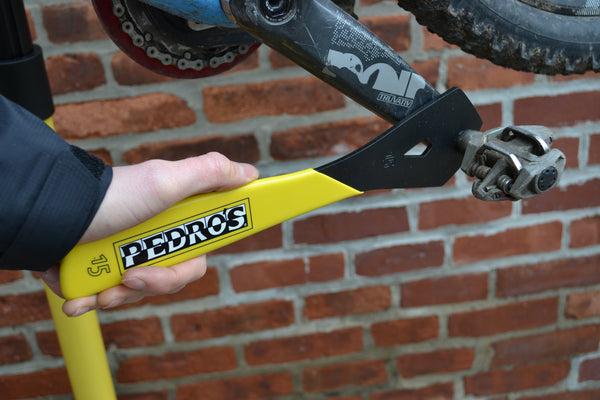 Pro Pedal Wrench
Shop Quality 15mm Pedal Wrench
This item has been discontinued and replaced by the Pro Travel Pedal Wrench
Long 305mm length and cushioned plastic handle.
Designed to stand up to the harsh conditions of professional use.
Ergonomic design makes pedal removal easier.
A quality pedal wrench is worth its weight in gold. The Pedro's 15mm Pedal Wrench makes quick work of tough pedals. Features include a long, 305mm length, cushioned plastic grip for control and comfort, heat-treated tool steel construction for the ultimate strength and lasting performance, and a precision cut 15mm wrench opening positioned at a 30 degree offset to improve mechanical advantage and wrench positioning. Backed by Pedro's lifetime warranty.