Essential Bike Care Kit II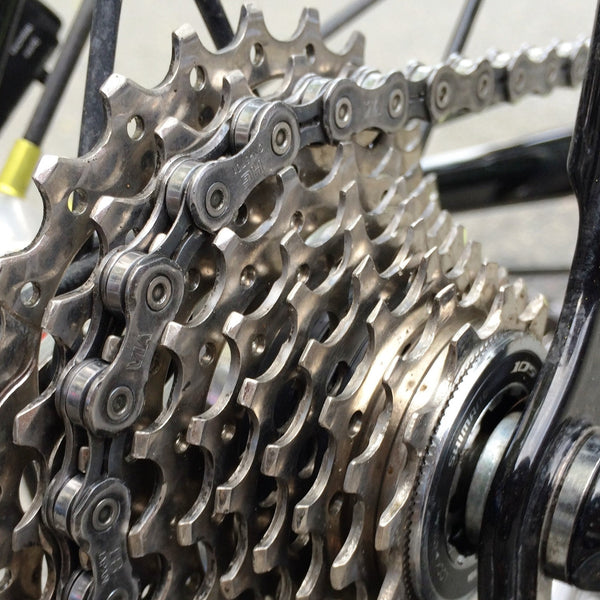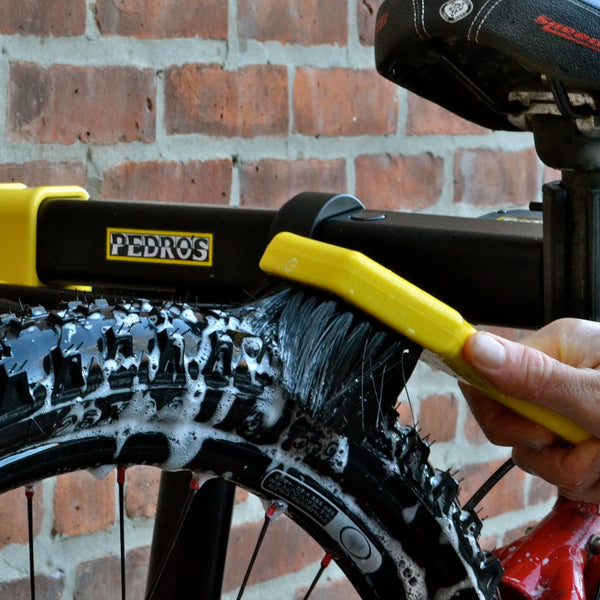 Shipping
US ground shipping only
Essential Bike Care Kit II
Degrease, Wash, and Lube Value Kit
The Essential Bike Care Kit includes the essential bike care products every rider needs to wash, degrease, and lube their bike. An incredible value, the kit includes a 4oz Pig Juice Degreaser, 4oz Green Fizz 16X Concentrate which makes 64+ ounces of Green Fizz bike wash, and a 4oz X Dry chain lube.
Pig Juice Degreaser: Pig Juice is an impressively effective and economical degreaser/cleaner that makes bicycle drivetrain cleaning quick, easy, and safe for anyone from novice to professional. Pig Juice features an advanced pre-activated formula that quickly penetrates & loosens, removing oils, soils, and grime with less scrubbing & rinsing, and leaves spotless residue-free parts. Free of harsh chemicals, gentle enough to use on any material, fully biodegradable, fragrance-free, dye-free, solvent-free, plant-derived, and zero-VOC.
Green Fizz Bike Wash: The improved Green Fizz bike wash safely, naturally, & effectively removes tough dirt & grime from the whole bike. Developed specifically for bicycle washing, Green Fizz can safely be used on any material without risk of damage or washing away grease/lube from critical parts. The pre-activated, biodegradable formula uses advanced plant-derived surfactants and incredible foaming action to reach surfaces and loosen dirt allowing it to be easily wiped or rinsed away leaving your bike looking like new. Free of harsh chemicals, gentle enough to use on any material, fully biodegradable, phosphate-free, solvent-free, plant-derived, and zero-VOC. 4oz of Green Fizz 16X concentrate makes 64oz of Green Fizz RTU!
X Dry Chain Lube: Formulated with Pedro's exclusive CleanTech Chemistry™, X Dry uses advanced polymer technology that dries to a unique semi-fluid film and provides clean and long-lasting performance in dry to mixed conditions. Noticeably elevates efficiency, runs quiet, reduces wear, and repels water and grime.
Pig Juice General Use
Pour a small amount of degreaser onto a brush or rag and quickly scrub onto part to be degreased. We suggest using our Toothbrush or Parts Cleaning Brush (Pro Brush Kit). Repeat until all surfaces are coated. Let sit for 3-5 minutes.

Continue scrubbing at parts, wetting brush with water as you go, until the dirt and oil is visibly combined with the degreaser.

Rinse well with water from a spray bottle or a hose using low to medium pressure.

Wipe dry with rag or shake water off of parts as needed. Let fully dry before applying lubricant.
Green Fizz 16X Concentrate Instructions
To refill Green Fizz ready-to-use or other spray bottles

Fill bottle with 15 parts water (15fl-oz for 16oz bottle).

Add one part Green Fizz 16X Concentrate (1fl-oz for 16oz bottle).

Shake well to mix.
To use Green Fizz 16X Concentrate in bucket of water

Fill bucket with water.

Add 0.5 fl-oz Green Fizz 16X Concentrate for each gallon of water.

Activate with quick spray of water into bucket.
Green Fizz General Cleaning

Rinse bike thoroughly with water using low to medium pressure.

Spray Green Fizz onto the entire bike and let sit 2-3 minutes. Green Fizz is safe to use on all parts and materials.

Scrub at any tough grime using a brush, sponge, or rag, as needed.

Rinse well with water using low to medium pressure.
X Dry Instructions

Apply to clean chain 10 minutes before riding.* Store and apply lube between 50 &100º F.**

Shake bottle well before applying.

Apply liberally to rollers of chain while backpedaling. If applying to a dirty chain, wipe well immediately after first application, and then apply a second time.

Cycle chain for 15-20 seconds to distribute lube, then wait 5-10 minutes. CleanTech lubes use an alcohol carrier which delivers the lubricant package and then quickly evaporates.

For maximum cleanliness, wipe any remaining excess lube.
* May be applied to dirty chain but offer max performance and cleanliness when first applied to a clean chain. We suggest the Chain Pig chain cleaner used with Pig Juice or Degreaser 13. CleanTech lubes may be reapplied as needed for many rides before additional cleaning is required.
** Ingredients in CleanTech lubes may solidify below 50º F. To correct this, place bottle in warm room or sunny window. The lubes can be ridden well below 50º and will perform as intended if lube itself is above 50º when applied.