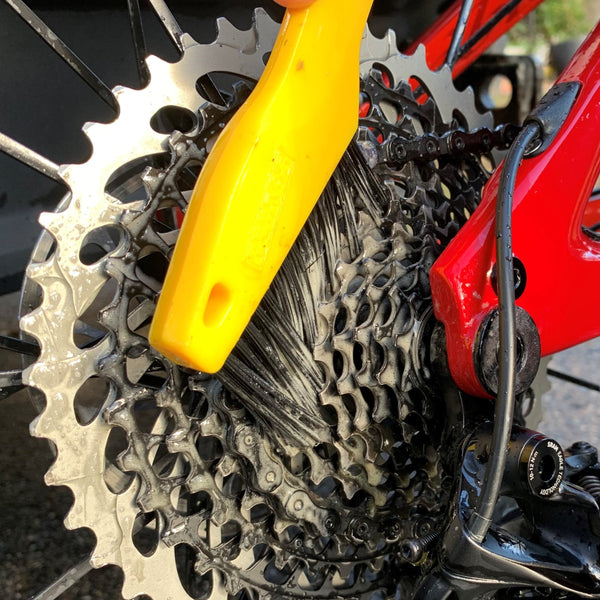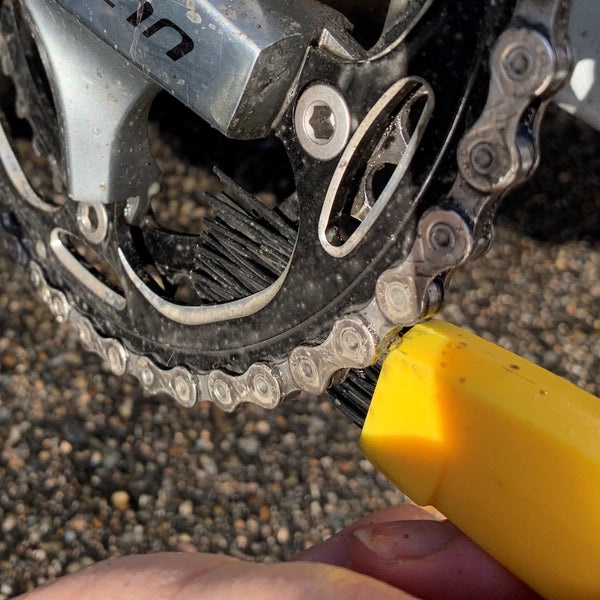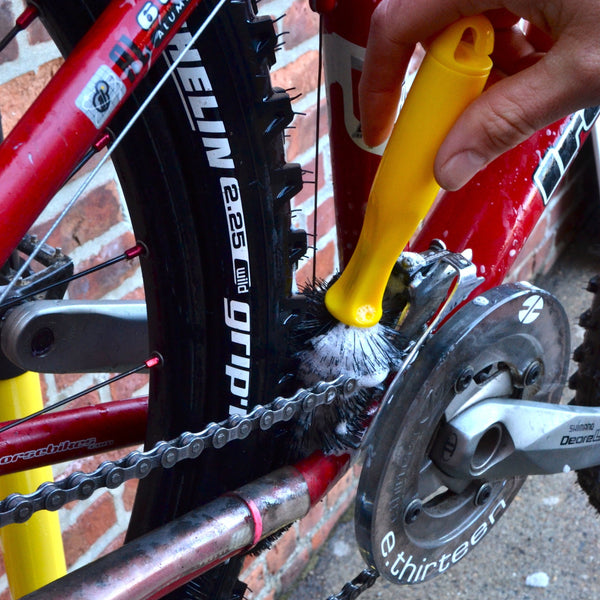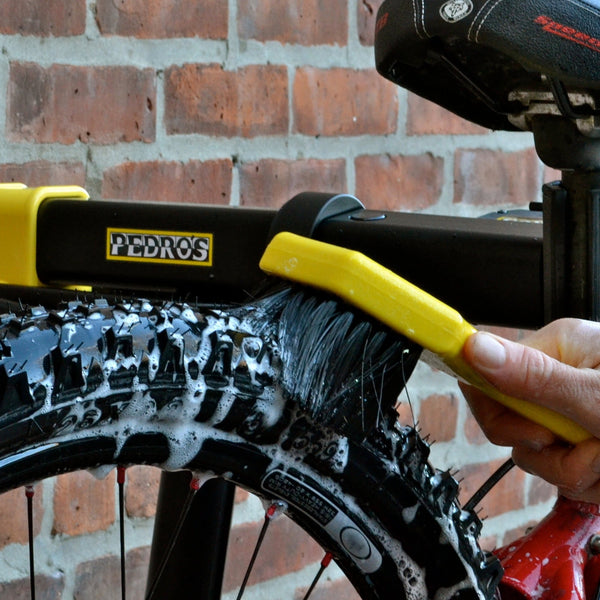 Shipping
US shipping only
Pro Brush Kit
Brush Set for Full Bicycle Cleaning
Large Frame and Wheel Brush
Toothbrush; ideal for cogs, derailleurs, and chainrings.
Cone brush for hard to reach spots.
Parts cleaning brush for applying degreaser.
Perfect when paired with Pedro's cleaner and degreaser products.
A clean bike is a happy bike! Keeping your bike clean is an essential part of bicycle maintenance ensuring better performance, increased safety, easier repairs, increased life of all parts of the bike, and more fun on your next ride! Pedro's Pro Brush Kit offers a set of four unique brushes designed specifically to easily and quickly clean all parts of the bike. Made with the user experience and durability in mind, each brush's ergonomic handle fits well in your hand while offering unmatched durability. The bristles of each brush, which vary in diameter, length, and density, have been selected to provide a balance of durability, cleaning performance, and gentleness to match each brush's intended usage.
The Pro Brush Kit loves some help from the Pedro's cleaner product lineup. The frame brush and cone brush pair perfectly with Green Fizz and the Toothbrush and parts cleaning brush pair best with Oranj Peelz, Degreaser 13, and Pig Juice.
Usage
The large Frame and Wheel Brush is perfect for quickly cleaning large areas of the bike like the frame, fork, tires, and more. The large surface area and low stiffness bristles easily and quickly cover large areas.
The Toothbrush is designed to tackle the drivetrain and is ideal for cleaning chains, cogs, derailleurs, and chainrings. The ergonomic handle is paired with two purpose built brush features. The tapering length bristles up front are designed to scrub the intricate surfaces of chains, chainrings and cassettes while at the opposite end, longer, stiffer, larger-diameter bristles reach deep between the cassette cogs removing even the deepest dirt and grime.
The Cone Brush is perfect for tackling hard-to-reach spots on frames, forks, and wheels. Designed with a tapering array of small diameter bristles, the cone brush can be pushed into tight areas other brushes cannot reach.
The Parts Cleaning Brush is designed for applying degreaser. This brush works like a paint brush with long dense bristles which effectively hold degreaser and allow it to be painted on to all surfaces of drivetrain parts.